KM-2512F20
18" Seat Width
Description
Karma Ergo Lite 2 Wheelchair KM-2512F20
Suitable for limited living spaces/senior citizens/small attendants.
Improved functions.
The Ergo Lite 2 has basic functions of the Ergo Lite but is upgraded with 20" rear-wheel options and detachable footrest.
Reliable Ultra Lightweight concept

10kg is a fine line. It is said that the appropriate load for a woman to hand carry comfortably and with a lower risk of back injury is 10 kg. We strive to make the caretakers' life easier.

While the Ergo Lite is ultra-light at merely 8.5 kg, it is strong and safe. We believe it is the lightest wheelchair available on the market that has successfully passed crash tests. To make it even more portable, the Ergo Lite 2 weights 6 kg only after removing the rear wheels and footrest hangers.
Features

Detachable footrest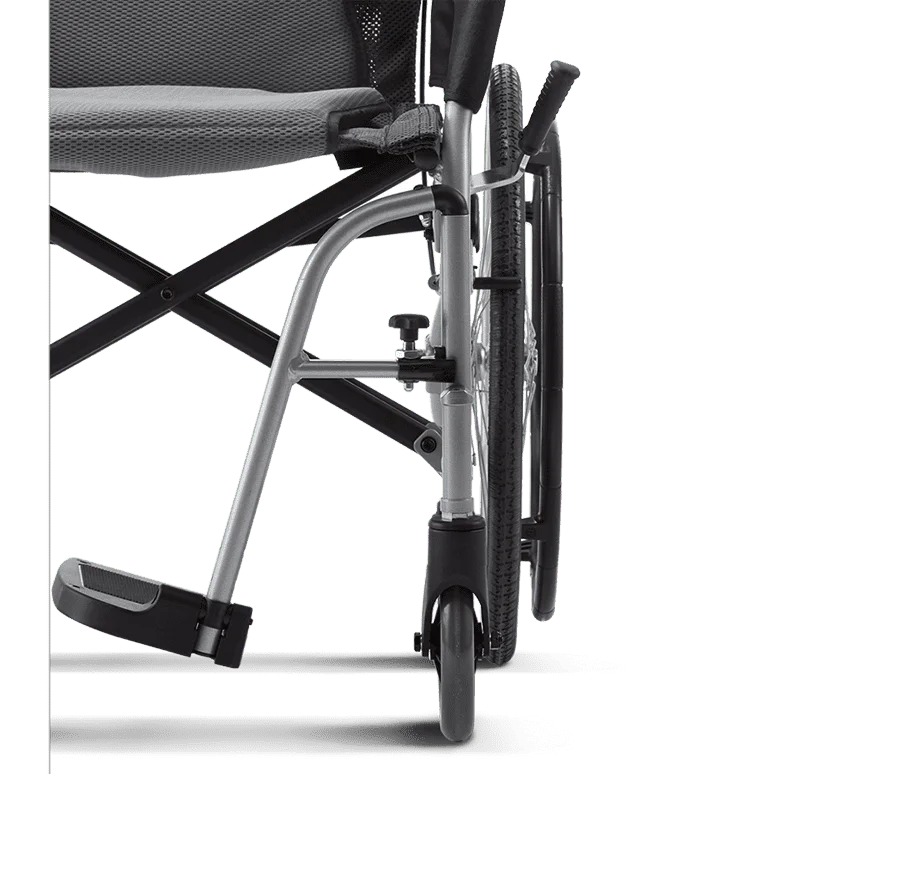 - Swing in/out and detachable footrest adds convenience when the user needs to transfer in tight areas.


Compact and Portable

- The Ergo Lite 2 weights 6 kg only after removing the rear wheels and footrest hangers. This makes storage and transport much easier.


Ergonomic Hand-rims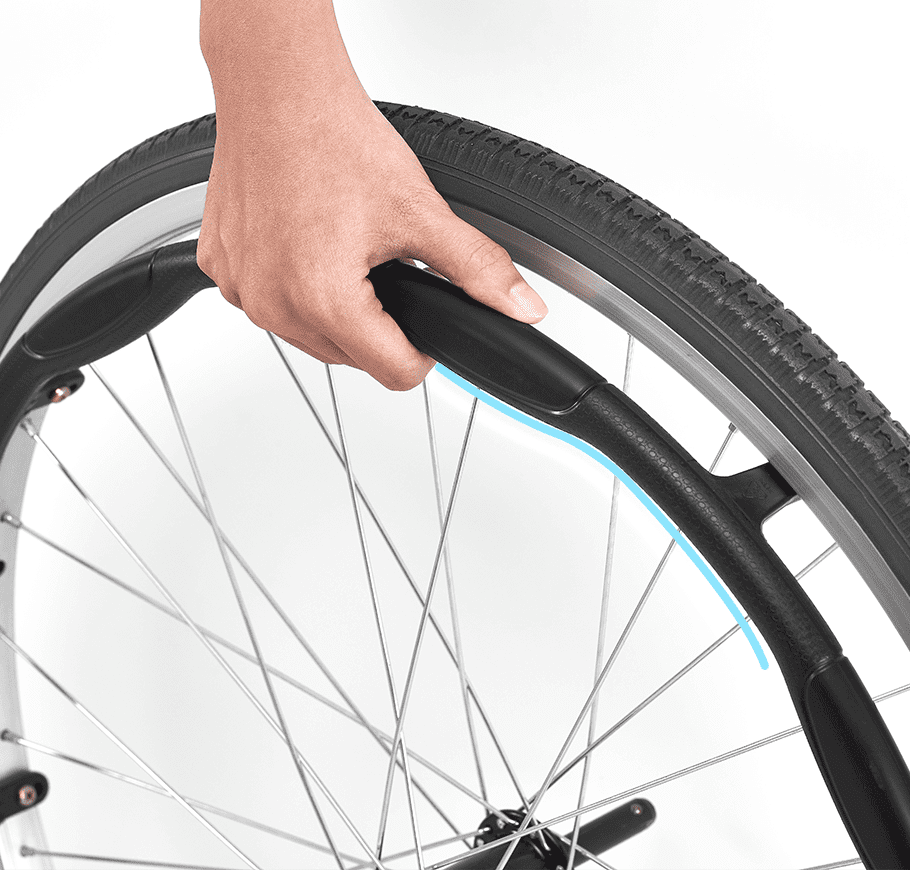 - The new ergonomic hand-rims enhance comfort, flexibility, and mobility, making it effortless to propel the wheelchair.
Function
S-Ergo Seating System
Designed according to the human body's natural curves and functions.
Patented in the U.S., EU and many other countries.
Reduces the risk of developing pressure ulcers and scoliosis.

P&P Brake System
Allow the caregiver to keep wheelchair standstill without bending over, increasing safety and convenience while going downhill

Desk-friendly armrests
The armrests are specifically designed to allow the user to get closer to the desk-top.

AEGIS Microbe Shield
Approved by the FDA, EPA, EU, etc., bonded anti-microbial barrier upholstery protects from odor, staining, and deterioration from bacteria, fungus and other microorganisms. It is a shield for your health.

Foldable backrest and frame
Foldable backrest and frame for easy and convenient storage and transport.

Extended Armrest
By simulating the natural position of arms, the extended armrest design is ergonomic and creates a bigger seating space.
Remark : Karma reserves the right to modify information herein without further notice.
F - fixed release rear wheel axle
Q - quick release rear wheel axle
Reviews
There are yet no reviews for this product.