H3S
Airwheel H3S Folding Electric Wheelchair
Description
Airwheel H3S Automatic Folding Electric Wheelchair
The Airwheel H3S Automatic Folding Electric Wheelchair is incredibly innovative and can be controlled from your smartphone or on the unit itself.
Using your smartphone you can open your Airwheel H3S remotely and drive it closer to you.
After transferring into it you can use the easy joystick to control speed and direction etc.
The automatic folding function alone is of great benefit to many users as you do not have to bend down to open and close it - you just press one button.
The Airwheel H3S automatic folding electric wheelchair features;
- Remote control function to drive and open the chair using your smartphone
- The maximum speed of 4mph
- 12.5" back wheels / 8" front wheels
- Maximum user weight of 130kg / 20.4 stone
- Weighs 29.5kg with the battery removed
The Airwheel H3S Automatic folding electric wheelchair has been designed to save you the hassle and worry and to allow you to enjoy more freedom and independence.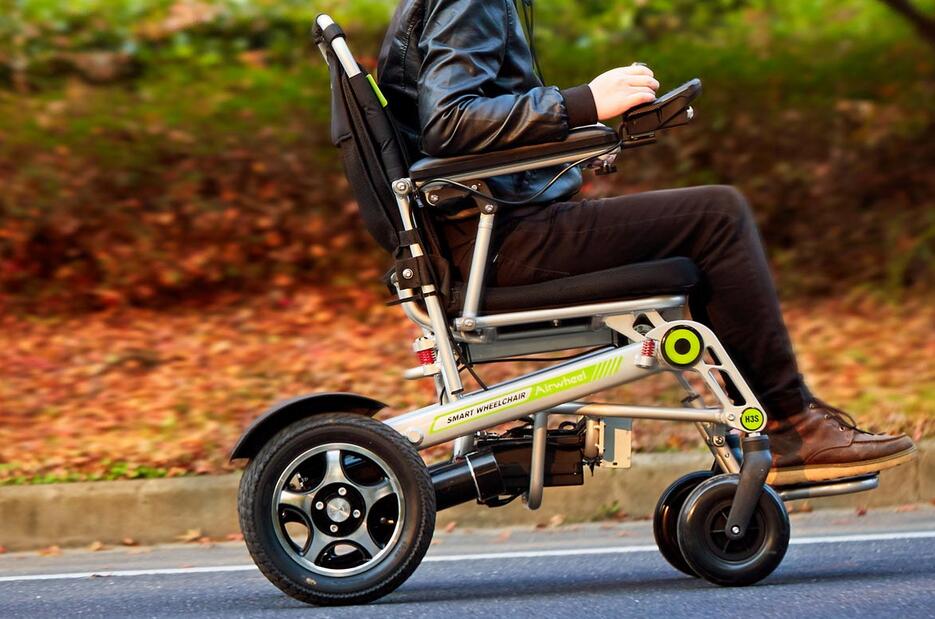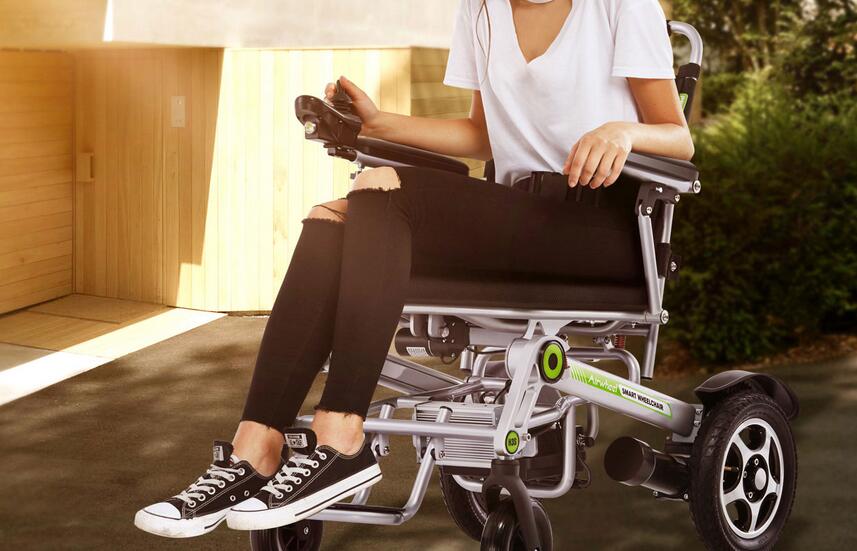 H3S Illustration
Width 620mm Length 1100mm Height 980mm
Folding length: 890mm Folding width Folding height
(Controller not included) 620mm 400mm
Saddle width Saddle depth Armrest to ground
450mm 450mm 780mm
Cushion to ground Distance between wheels Distance between axles
540mm 570mm 670mm
Frame
Aluminum alloy 6061
Max.Climbing Angel
About 8°
Standard Max. Speed
6km/h
Battery
lithium 25.2V 524Wh
Applicable Temperature
-15°C~50°C
Rear Wheel
12.5 inch, inflatable tire
Over-Obstacle Capacity
<40mm
Trench Crossing Capacity
<100mm
Reduction Gearbox
worm and gear reduction ratio 1: 32
Motor
Dual-drive brush motor with clutch pull rod. Power: 200W; voltage: 24V; revolving speed: 3776rpm
Reviews
There are yet no reviews for this product.