Redcross HoME+ Home Monitoring and Eldercare
MONTHLY SUBSCRIPTION PRICE: $48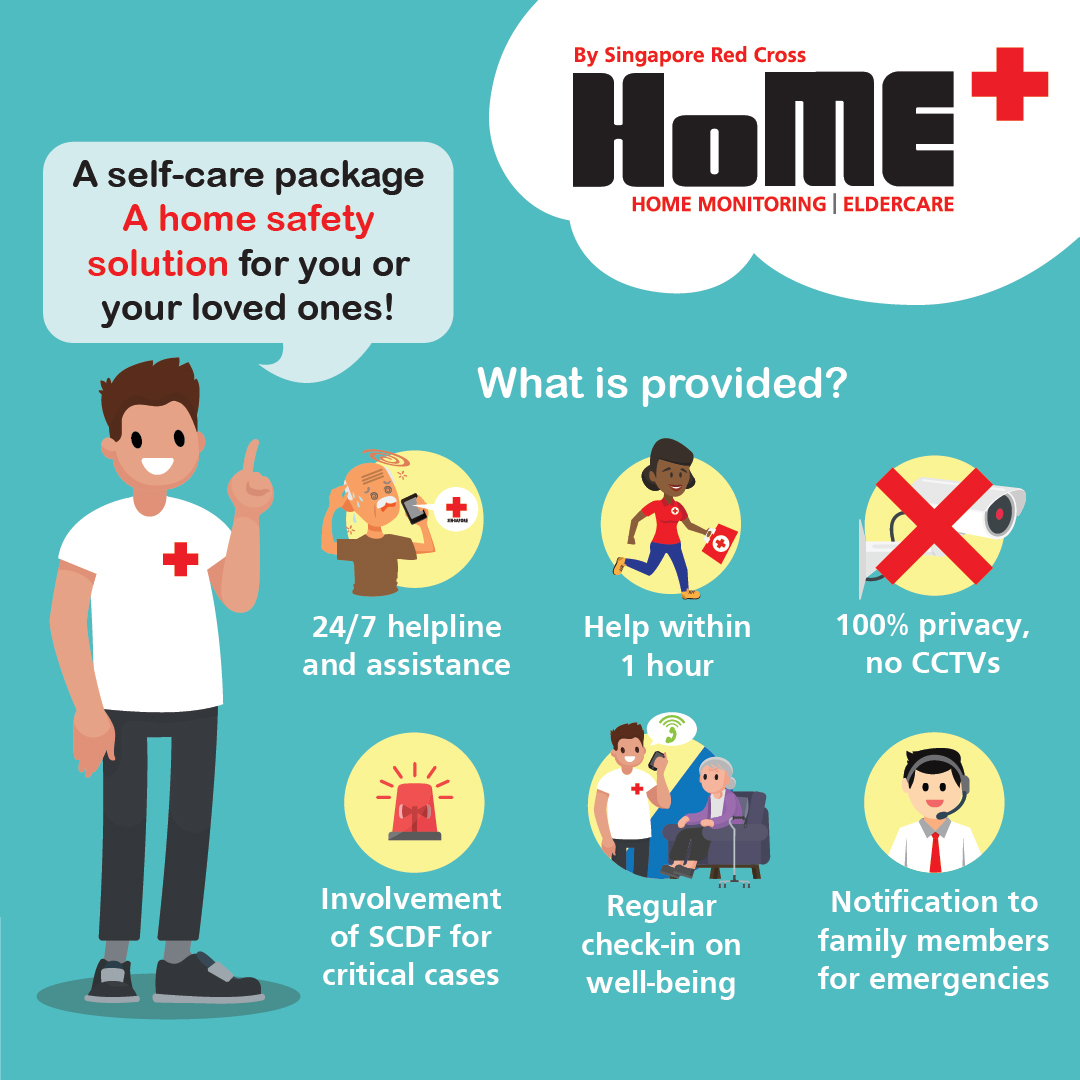 HoME+ (Home Monitoring and Eldercare)
Do you have elderly loved ones living alone? 
Do you fear that they might get injured at home and need help while you are at work?
Let the Red Cross be the solution!
An insurance for your loved ones, a peace of mind for yourself!
What's HoME+?
Home Monitoring and Eldercare (HoME+) is a monitoring system using sensors placed around the home. When unusual patterns are detected or when the user activates the panic button, the Red Cross' call centre is notified immediately. Depending on the situation, community responders or the SCDF (for emergencies) will be dispatched to provide assistance.
How does HoME+ work?

Who can benefit?
HoME+ is a great help and safety net for seniors living alone, post-surgery patients, wheelchair users and more!
Get HoME+ today for your loved ones. 
Call 6664 0699, or email us
Check out HoME+ in the News